Jay Pritzker Pavilion | Chicago, Illinois
Chicago based alternative rockers – Wilco are coming to Jay Pritzker Pavilion on Sunday 21st August 2016! Wilco are back on tour for the Summer of 2016 and will be bringing their latest release "Star Wars" to the stage. Come and catch this "eclectic indie rock collective that touches on many eras and genres" LIVE in concert!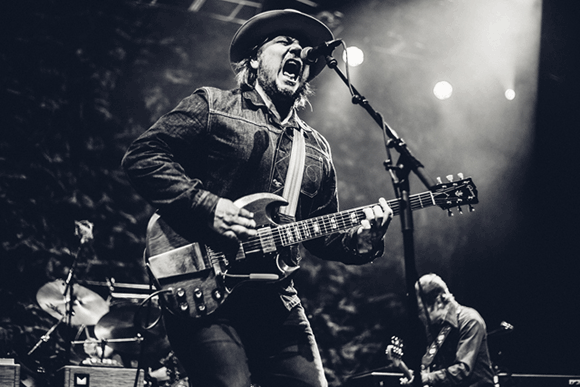 "The greatest touring band over the last 5 years. Yup throw in Springsteen and the Stones or any other band you'd like to compare against Wilco and they'll come up short. I've seen those other bands Wilco continues to release great quality music and has perfected the art of delivering the music live. Playing their new album "Star Wars" in its entirety and then jumping into older classic material with all of it sounding new, fresh and fun. Wilco is so the audience started singing every song near the end so this was a very knowledgeable group enjoying every minute of the show. Not a lot of filming of the show either, everyone just listening and enjoying. The sound was really good and the venue was really intimate."