Jay Pritzker Pavilion | Chicago, Illinois
Astute and passionate overnight sensation Hozier brings his captivating music to Jay Pritzker Pavilion on Wednesday 10th June. The "Take Me to Church" singer will be joined by up-and-coming Los Angeles folk-rock band Dawes, for a night of enrapturing, quality music that is sure to have the audience covered in goosebumps!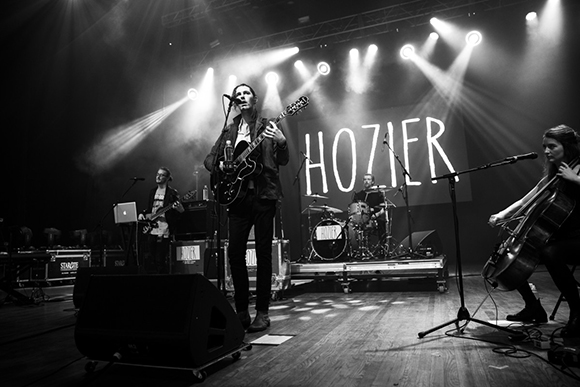 Irish singer, songwriter and multi-instrumentalist Hozier was raised in a world of blues music, courtesy of his musician father. A student of Trinity College, Dublin, he became involved in the univerity's orchestra whilst undertaking his music degree. Success came quickly, with his single "Take Me to Church" attracting worldwide attention after going viral on YouTube, reaching number one on the Irish iTunes singles chart and number two in the official UK chart. This led to a host of TV and festival appearances both in the UK and United States, including Glastonbury Festival, Victoria's Secret Fashion Show 2014, Saturday Night Live and Late Night with Seth Meyers.The song was nominated for Song of the Year at the 57th Annual Grammy Awards, where he performed it alongside renowned singer Annie Lennox.