Jay Pritzker Pavilion | Chicago, Illinois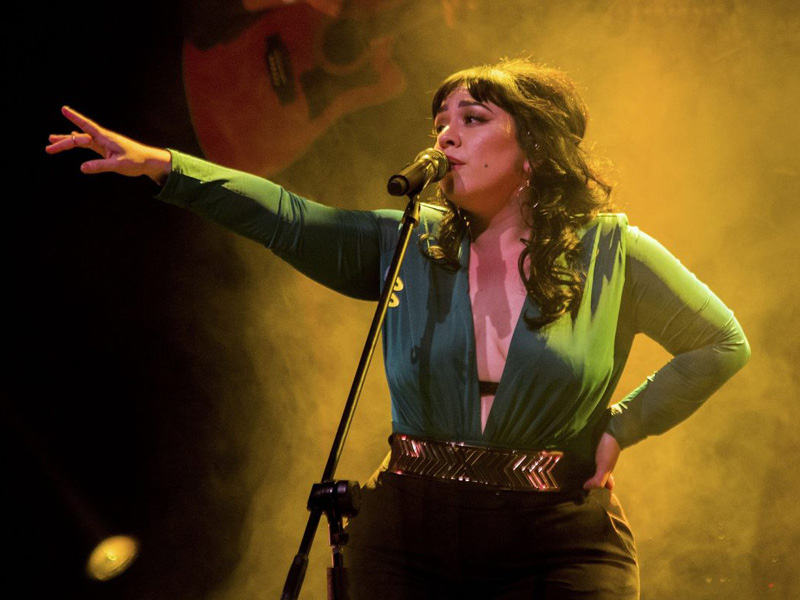 After a five-year hiatus from music, Carla Morrison is back! Get ready for a brand-new sound, filled with her raw emotion and stories, but also filled out with new R&B sounds, some flair of fashionable Pop and a whole lot of Sassiness! Are you ready to experience the very best of Latin music, as Carla Morrison enchants you with her melancholic voice and soulful guitar at the Jay Pritzker Pavilion on August 21st, 2023. Hurry up and get your tickets for this exciting night, a once-in-a-lifetime experience that will leave you spellbound!
She has shared the Coachella outdoor stage with rock legends Enjambre, performed in Mexico City's Palacio de los Deportes, and packed the city's legendary Audtorio National. Carla Morrison has gone from an indie studio gem, to a snowball of success, from a self released EP to concerts in Spain, Latin America, and the United States.
Carla Morrison debuted as a solo artist in 2009 with the publication of her debut EP, "Aprendiendo an Aprender." This indie record, made in Jordan Beriault's home studio in Arizona, somehow found its way into the proper hands, rapidly expanding her fame in the music world. She released six songs that she wrote and produced herself, as well as a version of Ramon Ayala's "Tragos de Amargo Licor." Her singles "Esta Soledad" and "Lagrimas" were published and were used on the soundtracks of the TV show "Soy tu Fan." Carla Morrison's fame grew after the publication of her second EP, "Mientras Tu Dormias" in 2010. She performed in major cities in Mexico, the United States, and Colombia. That year was a triumph for her, as she was nominated for a Latin Grammy Award and sold out the bulk of her gigs.
In 2012, she launched her big label debut album, "Dejenme Llorar," which went gold in Mexico and earned her not one, but two Latin Grammy Awards for Best Alternative Music Album and Best Alternative Song for the title song. At the 55th Annual Grammy Awards, the album was also nominated for Best Latin Rock, Urban, or Alternative Album.
Morrison's second studio album, Amor Supremo, was released in 2015, receiving her second Grammy Award nomination for Best Latin Rock, Urban, or Alternative Album, and she was nominated for Best Alternative Music Album and won Best Alternative Song for "Vez Primera" at the 17th Annual Latin Grammy Awards. In 2017, she published the acoustic album Amor Supremo Desnudo, which included thirteen acoustic renditions of songs from her previous albums as well as two new songs.
Morrison explored how a change of location would affect her attitude after suffering depression. A completely foreign environment would lead to expansion, right? Morrison bet big on this dream and moved to Paris in 2018. Carla Morrison released her first new work in five years, El Renacimiento, after putting her career on pause, moving to Paris, getting married, the devastating loss of her Father, then migrating to Los Angeles and rediscovering a passion for music and herself.
Her music over the last several years captures a little bit of empowerment from who she has been and who she aspires to be. She had to make a key decision to rescue herself, mending the music within, which had once been a safe haven. She is now learning self-acceptance and reinventing herself as unashamedly genuine. Still, her music is filled with emotional and personal heartbreaks, as are her experiences. Welcoming a long-held love of R&B and pop into the mix—styles she had avoided for fear of offending fans. "I wanted to put more rhythm, more sassiness, in the music," she explains, adding that broad appeal was another objective.