Jay Pritzker Pavilion | Chicago, Illinois
For one night only, some of the world's most talented opera singers gather to perform the songs and pieces that have touched their hearts, in Beyond The Aria! Coming to Jay Pritzker Pavilion on Thursday 17th May 2018, join Nicole Cabell, Mario Rojas & Patrick Guetti as their heavenly voices bring you "opera, art song, Broadway standards, folk song, jazz, and more"!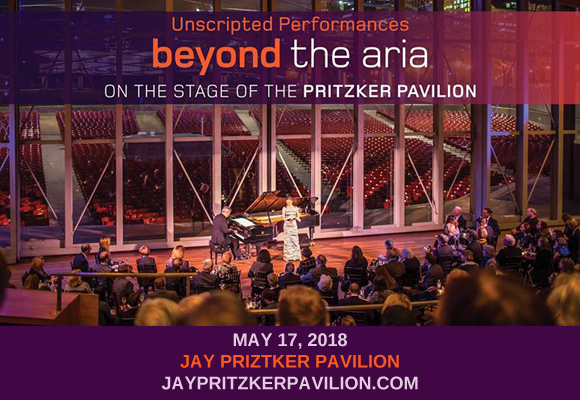 A unique and intimate experience, Beyond the Aria is a performance series directed by Craig Terry, exploring the music that has touched the hearts of some of the world's greatest operatic talents. Pairing internationally celebrated opera singers with rising stars from The Patrick G. and Shirley W. Ryan Opera Center at Lyric Opera of Chicago, this "cabaret-style" event is guaranteed to be magical!